There are three ways to get involved with Camping for Girls.
Join a chapter. We are organized in manageable-sized groups or chapters.

• Each chapter has its own personality. You'll know it fits.
• Chapters decide how many campers to sponsor.
• They also decide how to raise funds to prepare their campers for camp.

Stay in touch with us on Facebook and Instagram.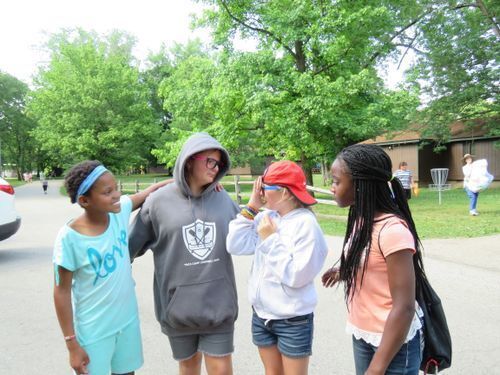 No matter what your talent, we welcome you.  Even if your greatest talent is cheering others on - there is a place for you. Every one of us has found friendship and a sense of satisfaction that is immediate and direct.  Nothing is more gratifying than that feeling of having made a difference.   
---
---
Here's a short video that describes what we do and why.
Contact us if your values and life goals match why we support camping for girls.

Tell a friend about our Project.

Help us to be better known. Tell someone about this great organization that provides summer camp experience for girls! It's more fun to join an organization with a friend. Invite five or six friends to join you and form your own chapter.