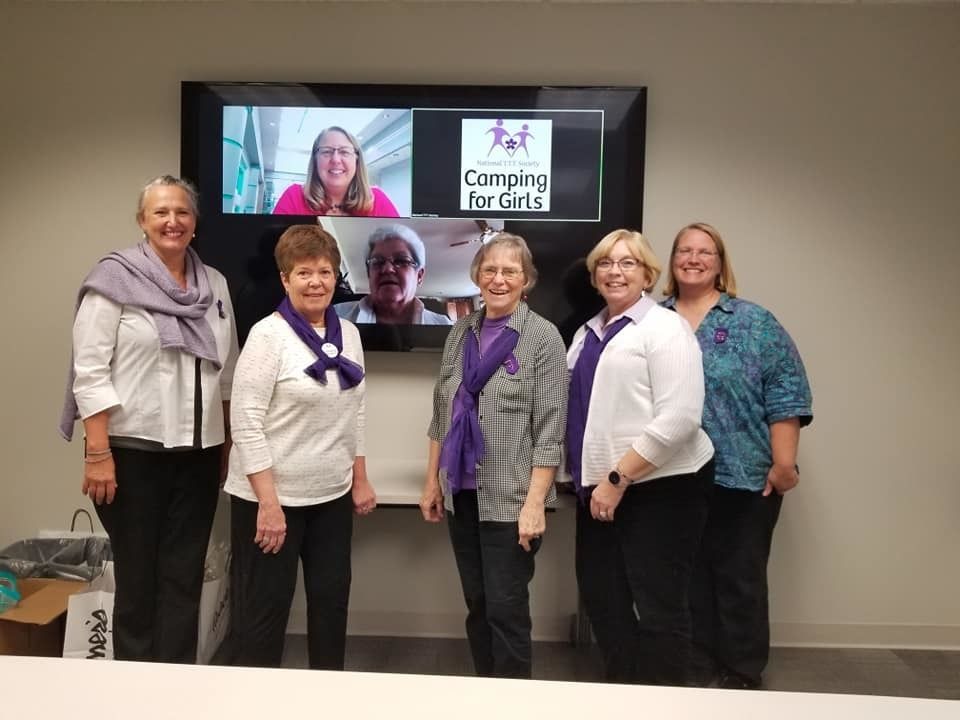 Two parts to one theme for my tenure as president of the National T.T.T. Society Board of Directors: one intellectual, the other emotional.
As we start a new year and move away from the holiday season, it's easy to think about our service to T.T.T. in a similar way to how we handle all the holiday planning at the end of the year.
It's easy for us to focus only on the major moments, like the day that we send our girls off to camp. What many in our community don't see is the preparation, strategy, and care that our members take to ensure that we are prepared for that moment and everything is in its place. That's why we think strategically, with service at our hearts.
So let's ask: what makes a big holiday gathering or a camper send off successful?
Have a clear goal or vision of success.
Identify the steps needed to achieve the vision and gather the resources in time, talent and treasures needed.
Lay out the timeline and deadlines adequate to realize the vision.
Make the personal and emotional commitment needed to accomplish the vision.
Thinking Strategically and Serving Abundantly represent the very best method to ensure that we accomplish our goals, big and small. They also represent the strategic preparation of our chapters to abundantly serve our campers.
Take time as we start this new year to appreciate your T.T.T. chapter and be grateful for all the T.T.T. members who share your commitment to think strategically and serve abundantly.
Happy 2022!
– Joyce Rudowski, National T.T.T. President 2021-2023