2023 National T.T.T. Convention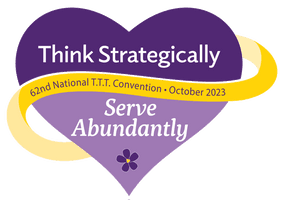 Convention Dates: Oct. 19, 20, and 21, 2023
The 2023 National T.T.T. Society Convention will be held at Stoney Creek Hotel, 5291 Stoney Creek Court, Johnston, IA 50131. Hotel reservations must be made directly with the hotel, call John Simpson at 515-559-2010 for rooms. Provide reservations code: NationalTTT.
Don't miss the Convention Reception on Thursday evening, Oct. 19, 5-7 pm. The Reception is an opportunity to share the wonder of "Camping for Girls" with area business and community leaders. Come and be an ambassador for our Project.
We welcome guests to events during the Convention. Register your guests on the Convention Guest Registration web page or use the Print Registration Form found below.
NOTE: No Refunds after October 1.